Cold Chain Compliant Fulfillment & Warehousing - Why you should use a 3PL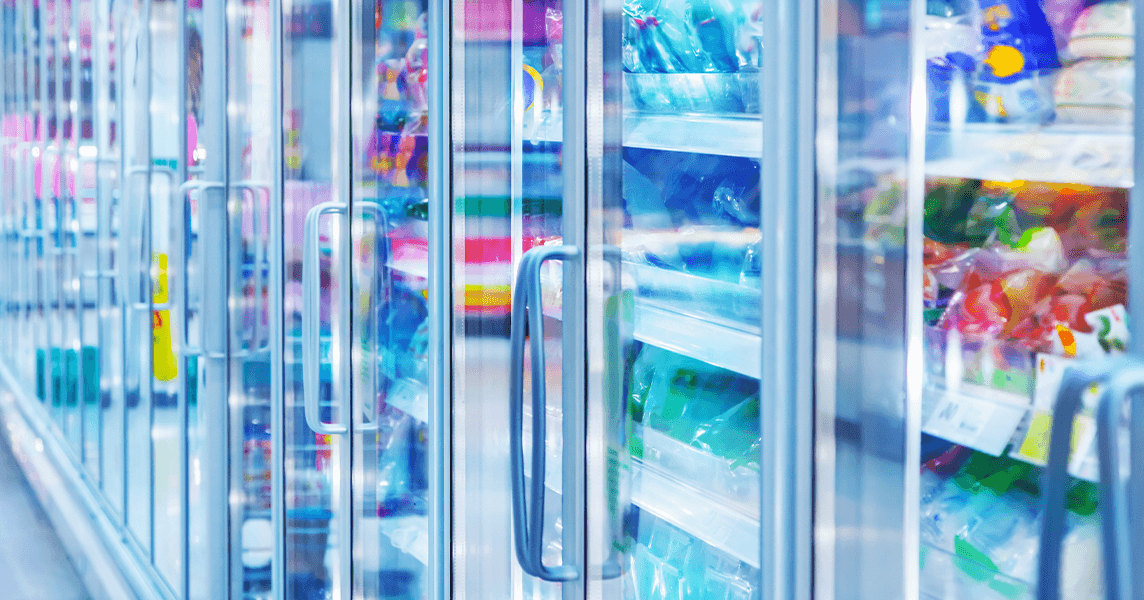 Frozen and temperature-controlled products require extra care and attention throughout the supply chain. These products range from food and beverages to pharmaceuticals and cosmetics. A temperature-controlled logistics process needs to be almost flawless to avoid damaged and expired products.
The World Health Organization estimates that up to 50% of vaccines are wasted globally every year. The main cause is the lack of temperature control and the logistics to support an unbroken cold chain. A fragmented cold chain logistics can also affect the food industry with around 14% of the world's food being lost after harvesting and before reaching the retail level, including through on-farm activities, storage, and transportation, according to the Food and Agriculture Organization.
Working with a 3PL provider who has experience with maintaining cold chain compliance is a guaranteed way to reduce your number of shorts and expired products. However, not all 3PLs are equal and can offer the same service level.
Temperature-Controlled Warehousing
A ​​temperature-controlled warehouse is at minimum what a cold chain compliant 3PL needs to have in order to assist you. Unfortunately, not everyone meets this minimum requirement
While it is a completely viable option to have an ambient warehouse and heavily rely on cross-docking to maintain cold chain compliance, it is not ideal.
A warehouse with multiple temperature zones is far more equipped to assist with your specific needs without the rush and pressure of cross-docking. Without the correct temperature-sensitive facility, inventory shrink, regulatory issues, product recalls, and reputation damage are only a few of the consequences of inadequate warehousing.
A 3PL must keep product integrity throughout the whole supply chain, not just the parts they can offer it. If they don't, it is your customers at risk of disappointment and choosing another supplier.
Efficient Fulfillment
Whilst every part of the supply chain is critical for temperature-controlled food products.
The final stages, referred to as the last mile, before your products reach your customers is where the most mistakes and damages occur. Getting products to their final destination on time and in the same condition as when they left is obviously the only acceptable condition. But that is not always the case.
Malfunctioning vehicles, driver negligence, inadequate technology, and more can lead to your products and goods being damaged or expired. That is why 3PL cold chain solutions must expand past their facilities and have plans for last-mile fulfillment. These cutting-edge solutions include route planning, vehicle tracking, systems monitoring, and refrigeration or cooling trucks. They also include order management systems that allow the product to leave the 3PL facility at the correct time, and onto the correct transport.
Total Supply Chain Management
Cold chain compliant services start and end with total supply chain management. A company's best option to ensure its products are safely and efficiently delivered is to use a 3PL's complete services. While the commitment and prices may be deterring upfront, the time and money saved through working with a 3PL are usually worth it. Instead of multiple companies operating at different supply chain points, you benefit from one company with total supply chain management.
This is why it is ideal to work with a 3PL for your cold chain needs, as they have the ability and experience working through all aspects of the supply chain. Although, as previously mentioned, not all 3PL providers are equal. Whether they are not equipped with temperature-controlled spaces, or their fleet of transport vehicles is not up to standard, it is important to inquire about these aspects of their service.
Birkby 3PL Can Help With Your Cold Chain Fulfilment and Warehousing
Birkby's supply chain is powered by Routeique, an industry leader in cloud-based logistics and delivery management systems. Our complete, scalable logistics platform with many features tailored to meet the needs of cold chain distribution, including real-time inventory visibility, automated order fulfillment and inventory management, integrated damages and expiry reporting, order tracking and route optimization, and full integration with all major eCommerce platforms.
No matter what you need from your 3PL, you can rely on Birkby to reliably deliver solutions to help businesses stay ahead of the curve and get their products wherever they need to be.
Looking for a 3PL Provider?
Contact us today to learn more about Birkby's comprehensive 3PL solutions.