Western Canada's Trusted
3PL Provider
Are you a fast-moving consumer goods company looking to deliver to Western Canada?




Trusted by customers for over 100 years, we help companies fulfill fast-turn consumer goods. We provide the solutions you can count on to help you get your orders where they need to be, on time and in full.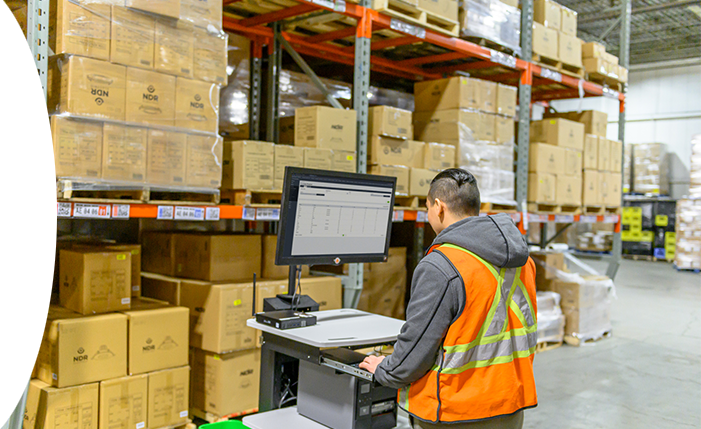 Take the Stress Out Of 3PL Management
We know how important effective fulfilment is for your business. When you entrust your fulfilment to us, you can count on reliable service that delivers on your customer promise. Our customer service team and logistics staff are dedicated to ensuring that your products are delivered accurately and on time every time.

When you work with us, you get more than outsourced fulfillment–you get a partner, a team of experts ready to help you optimize your supply chain. We work with you to understand your business needs, optimize your fulfilment, overcome past challenges, and find new opportunities.


With an experienced team and industry-leading proprietary technology, Birkby 3PL is equipped to deal with your supply chain needs, whether getting you set up for the first time or managing complex operations.



The Birkby/Routeique teams are geared towards excellent service. They listen to their customers, and are very quick to interact. They are always open to improvement and support. Birkby/Routeique took care to calculate everything and give us the best options. I am more than satisfied!

– Yeliz Koyluoglu - Director Of Operations NDR

Thank you for an exceptionally well-led eCommerce build and launch. Your process organization and attention to detail, especially during the integration and testing, exceeded my expectations! But what I probably valued most, is it seemed you guys cared about the outcome almost as much as we did. Highly recommend team Routeique/Birkby!
– Dan Braun - Sr. eCommerce Manager Silver Hills Bakery
The best thing about the system is that it is real-time and cloud-based. You can see your inventory, orders and even order status real time. The system has POD's for each order shipped, Lot tracking.

Great experience and I know they are constantly improving and evolving their platform.
– Supply Chain Manager - Murray Market National
Warehousing


Our flexible, scalable warehousing helps you store and manage your inventory efficiently.


Our storage includes:
Inventory Management


Our technology allows you total visibility and helps us use your data to manage ideal carrying quantities for inventory, which brings you savings, efficiency, and transparency.
We offer:
easy integration with your ERP or E-Commerce system
real-time inventory visibility
access performance insights from your dashboard
inventory reporting

digital claims reporting
Order Fulfillment


Your orders will be fulfilled by a team of staff that excels in precise, fast-turn fulfilment in consumer goods.

Services include:
container re-organization/de-stuffing

adding promotional materials to shipments

rework

cross-docking

real-time tracking for you and your customers

B2B Fulfillment

B2C Fulfillment

kitting

parcel shipping

frozen, refrigerated, or ambient fulfillment
Transportation


We offer several transportation options, including a local delivery fleet in Alberta as and a Western Canadian carrier network.

Our technology keeps you in the loop and ensures that your shipments reach their destination on time and in good condition.


Services include:
full truckload
less-than-truckload
direct store delivery in Alberta
parcel
inbound/outbound refrigerated & frozen freight
transportation for temperature-sensitive goods
digital proof of delivery
real-time delivery status tracking for you and your customers
Network Orchestration


Should you require some additional storage outside of what is required to be on hand for order fulfillment, we work with a network of storage partners in Alberta.

Our team can orchestrate your inventory between our fulfillment centre and our partners to ensure you have the additional storage you need, and we have exactly what's required in our fulfillment centre
Ready to get started?




Talk to our 3PL team today.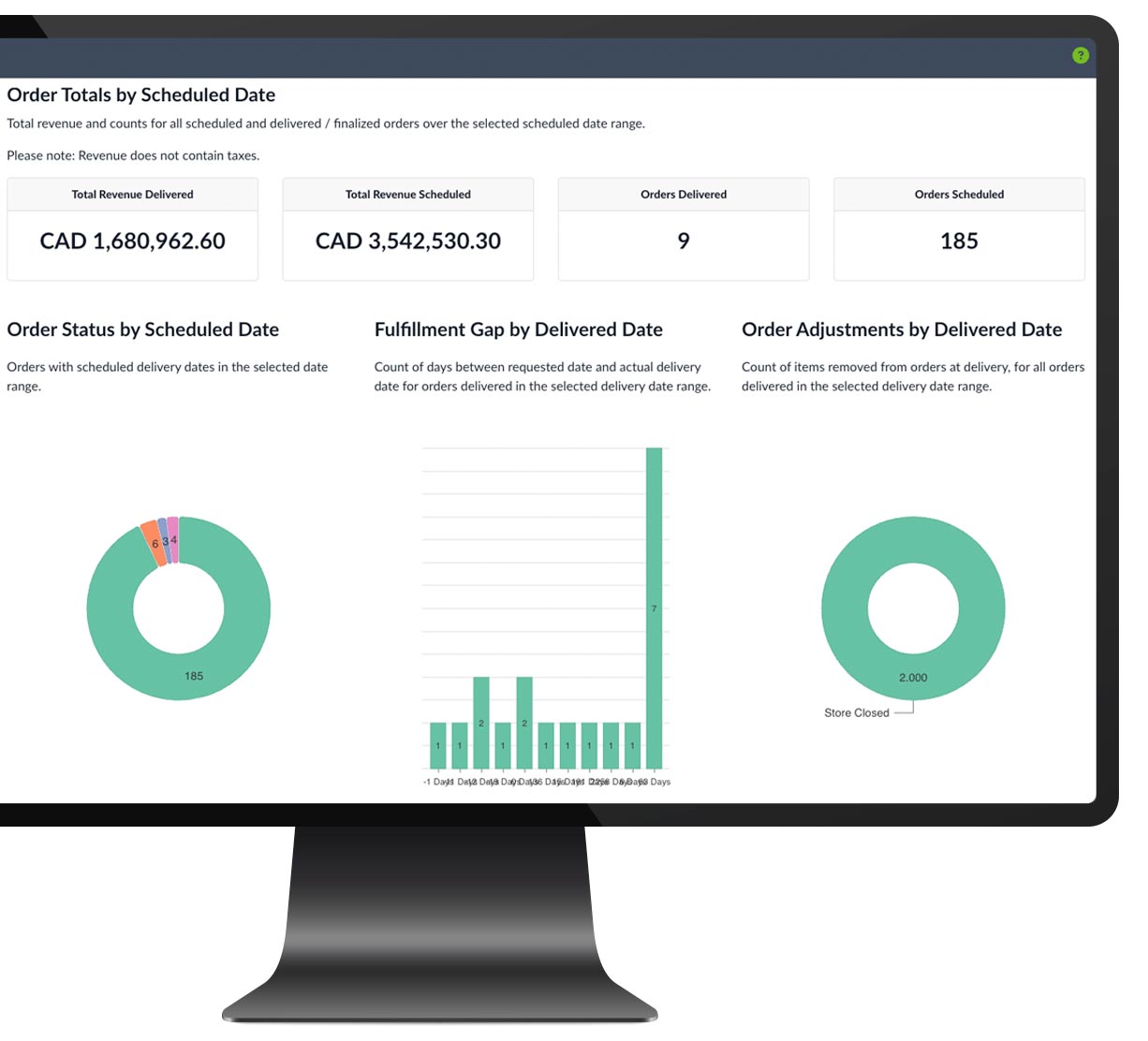 Birkby 3PL, along with our partner company Routeique, have built technology that optimizes supply chains through data-driven insights and automated solutions for every logistics challenge.
We combine the right people, processes, and technology to ensure we can deliver accurate orders and inventory data.
Easy-to-use interface

Tracking inventory and order fulfillment by SKU or Lot

Barcoding system to ensure accuracy

Real-time tracking of fulfillment and delivery

Detailed reporting




Every team member is committed to providing world-class service for our customers, vendors, and clients across North America.


We believe every touchpoint matters and are committed to providing support and adding value to everything we do.
Dedicated implementation & onboarding team
Single point of contact with your account manager
Fast response time
Monthly Client Success check-ins
Data analysis and recommendations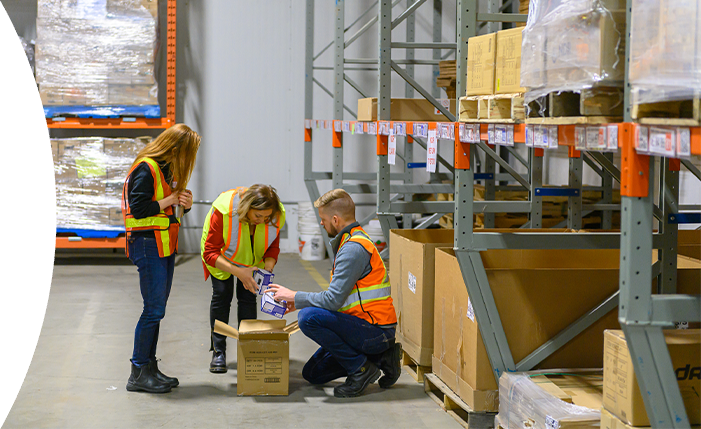 Become a customer today and see the difference we can make >>
Our clear, transparent pricing structure takes your business' unique needs into account. We know there are cheaper options, but our focus isn't on being the cheapest. It's our goal to provide you and your customers with the most accurate cost per order and the best service possible.


Instead of using blended rates for each case or pallet, we consider order volume, complexity, and more. Our pricing was designed for companies requiring complex order fulfillment services needs.

Watch this short video to find out how we bring you the most accurate price per order.
What areas do you service?

While our main warehouse is located in Calgary, Alberta; we provide our services all throughout Western Canada. We have the means and resources to work with clients across the country!
What services do you offer?

We're a high-turn order fulfillment center, providing order fulfillment for B2B and B2C orders, with capabilities to handle:

We also offer several transportation options including our own local delivery fleet in Alberta as well as a Western Canadian carrier network.
What is Routeique®?

Routeique is a cloud-based logistics platform and the partner company of Birkby. Together, the two companies deliver tech-enabled 3PL services. As a client of Birkby, you will be able to use your Routeique portal to view your inventory on hand and order fulfillment statuses.
Can I integrate my E-Commerce website or ERP system?

Routeique offers technical services so we can implement & maintain integrations between Routeique and your E-Commerce platform or ERP system. There is also an open API if your team would like to implement and manage the integration.
Do You Own Your Fleet?

We have our own fleet of vehicles delivering within Alberta, and a large Western Canadian carrier network. We also have all the major parcel carriers visiting our facility daily for parcel shipments.
How does your price compare to other providers?

We're not the lowest-cost provider. We're here to deliver a high level of service and build long-term partnerships with our clients.
How does your pricing model work?

Our pricing model is based on the volume of product moving through our warehouse, as well as the number and complexity of inbound/outbound orders. We only invoice for what you actually use, rather than using blended rates for each case or pallet.




Finding the right 3PL doesn't have to be complicated.


We're here to answer all your questions about sourcing a 3PL that will help your business grow!
Interested in working with Birkby or have questions?
Fill out the form and we'll get right back to you.
or