4 Ways Working With a Tech-Involved 3PL Benefits Your Business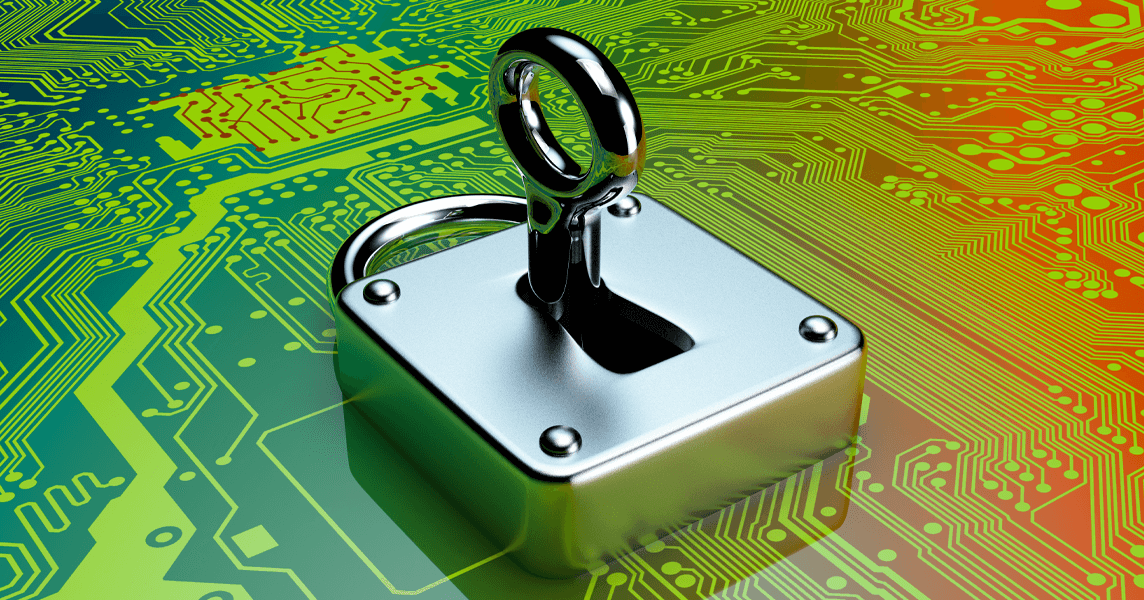 In today's world, technology is always advancing and allowing humans to lead easier lives. In the world of logistics and supply chains, the above is also true. Technology has advanced so far that the best systems can predict the amount of product needed for an order and automate the process of ordering and distributing the product. This technology drastically improves time management, order efficiency, and allows all involved parties to focus elsewhere.
In this blog we will showcase the four main ways 3PL technology can benefit your business.
Transparency
Transparency is key to avoiding problems before they arise and also ensuring accuracy throughout the supply chain.
The technology provided by many 3PL companies allows greater visibility into day-to-day operations. This visibility can be into areas such as outgoing shipments, order received date, vehicle status, and pick and pack information and more. This information is key to you, and your customers. A lack of transparency into these things can lead to missing products and failed deliveries.
Another area where transparency is improved is visibility on your products. With many management systems you will have a dashboard that allows you to view the inventory you have in stock. Whether it is stored at your 3PL's warehouse or on its way to be stored. The dashboard or software allows you to view how many products, the pricing, the SKU and more, all in one location.
Tracking products is another area where technology improves transparency, for both your business and your customers. With built-in sensors and tracking technology, 3PL trucks and vehicles allow for tracking to ensure you know where your product is going and your customer knows when they will receive it.
Throughout the packing and shipping process, the different technology provided by a 3PL allows you to view the progress of orders and enables you to see into the process.
All of these aspects of transparency from 3PL technology allow peace of mind for you and your customer.
Time Saved
Another great benefit is the time saved from utilizing 3PL technology. A Warehouse Management System (WMS) is an excellent example of this. WMS is software created to support and optimize warehouse operations and distributions. When a 3PL uses this software, it enables them to manage your products more efficiently. In turn, this offers you a better experience and has your products available for their next order.
Automations is another time saving technological advantage a 3PL offers. For a 3PL, when an order comes in from your customers, the order goes through the order management system (OMS). It is automatically designated to the correct pick and pack crew to get ready for distribution. This means there is little to no delay from when an order is placed to when it is ready to be distributed. This automation is made possible through the technology offered by a 3PL.
Order portals and their respective technology are another huge time saver for your business and your customers. If your customers wish to order products, they no longer need to directly go through you. They can access the integrated 3PL order system to order what they need. You will be notified of the order and the rest will be handled by the 3PL. As soon as the order is placed, the 3PL's teams will get to work picking and packing the order ready to go.
Improved Customer Satisfaction
The tech and software offered by many 3PL providers not only benefits your business's day-to-day operations but also boosts your customers' satisfaction.
Today, many customers are accustomed to same-day or next-day shipping. This expedited delivery service can be a hassle to organize and execute. That is where the 3PL and its technology come in.
Expedited shipping usually requires massive coordination and route planning, especially during the last mile. 3PL providers offer vehicle tracking, route planning and optimization, and last-mile expertise. The route optimization calculates the most efficient route to save you money, but also the quickest way to deliver the products to your customers on time. This ensures your customers get their items on time.
Reduced Errors
Coinciding with customer satisfaction is the reduction of errors across the board. The technology offered through your 3PL greatly reduces the errors on for all involved parties
When using the OMS, customers are unable to order a product that no longer exists, or has been removed from stock. This ensures customers are not disappointed when they wait for a product that will never come. The OMS also enables stricter product management, reduced human error from manual data entry, visibility, and analysis on trends.
Alongside the OMS, the WMS works on the 3PL's side to ensure that products are tracked, picked, received and put away. This means that your customers' orders will be ready to go and are easy to navigate on the 3PL's side.
The last mile is where many errors occur, missed deliveries, failed deliveries, damaged products and more. These are just some of the issues that arise in the final stages. These, however can all be managed through your 3PL's last-mile solutions. Order confirmation is an excellent tech feature for your peace of mind. You will know exactly when your order was delivered to the customer, whether it is a store, or a customer's house. Some 3PL providers also offer high-tech vehicle status updates to allow the 3PL to see important information about the distribution vehicle transporting your products. This information can be temperature-related, location and more. This allows extra insight into the safety of your products en route to customers and monitor driver habits. All saving you money and time in the last mile.
Learn What Technology Birkby Can Offer You Today
Birkby offers state-of-the-art technology, flexibility, and over 100 years in the industry. When you choose Birkby as your 3PL partner,
Looking for a 3PL Provider?
Contact us today to learn more about Birkby's comprehensive 3PL solutions.
Calgary Warehouse
,
Risk Mitigation
,
Alberta 3PL
,
Cold Chain
,
Technology
,
3PL
,
Routeique
,
Calgary distribution warehouse
,
Scalability in 3PL
,
Scaling 3PL
,
Benefits of 3PL
,
3PL Scalability
,
3PL benefits
,
Scalability
,
Warehousing
,
eCommerce
,
Cost Reduction
,
3PL Cost
,
Location
,
Alberta
,
Calgary
,
Edmonton
,
Calgary 3PL
,
Order Fulfilment